Welcome to
ALL STOP!

Survival & Safety Training®
To ensure we deliver the value our customers deserve, we have created THE
ALL STOP!
ADVANTAGE.
THE ALL STOP! Advantage is all about YOU, our customer and it is what allows us to stand out as the premiere training provider to meet YOUR training requirements.
THE
ALL STOP!
ADVANTAGE is defined by three pillars of excellence: Experience, Service, and Training.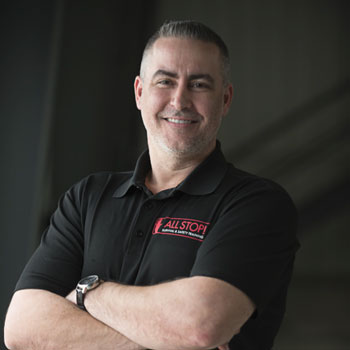 Adam Lee is the Chief Executive Officer presiding over
ALL STOP!
Survival & Safety Trainings' daily organization. He brings over 20 years of training & safety experience to
ALL STOP!
, along with a passion for training developed from his years of service in the U.S. Special Forces, and years as a professional fire fighter. Mr. Lee served in various management positions, including U.S. Training Director for Falck Safety Services, and QHSES Training Manager AEA for McDermott, Int. prior to following his dreams and opening
ALL STOP!
Survival & Safety Training. He is a devoted husband and proud father of two beautiful girls.